Events
We inform you about MedPark participation in exhibitions, seminars, and news.
2022 Famdent Mumbai
date

2022-05-09

Views

725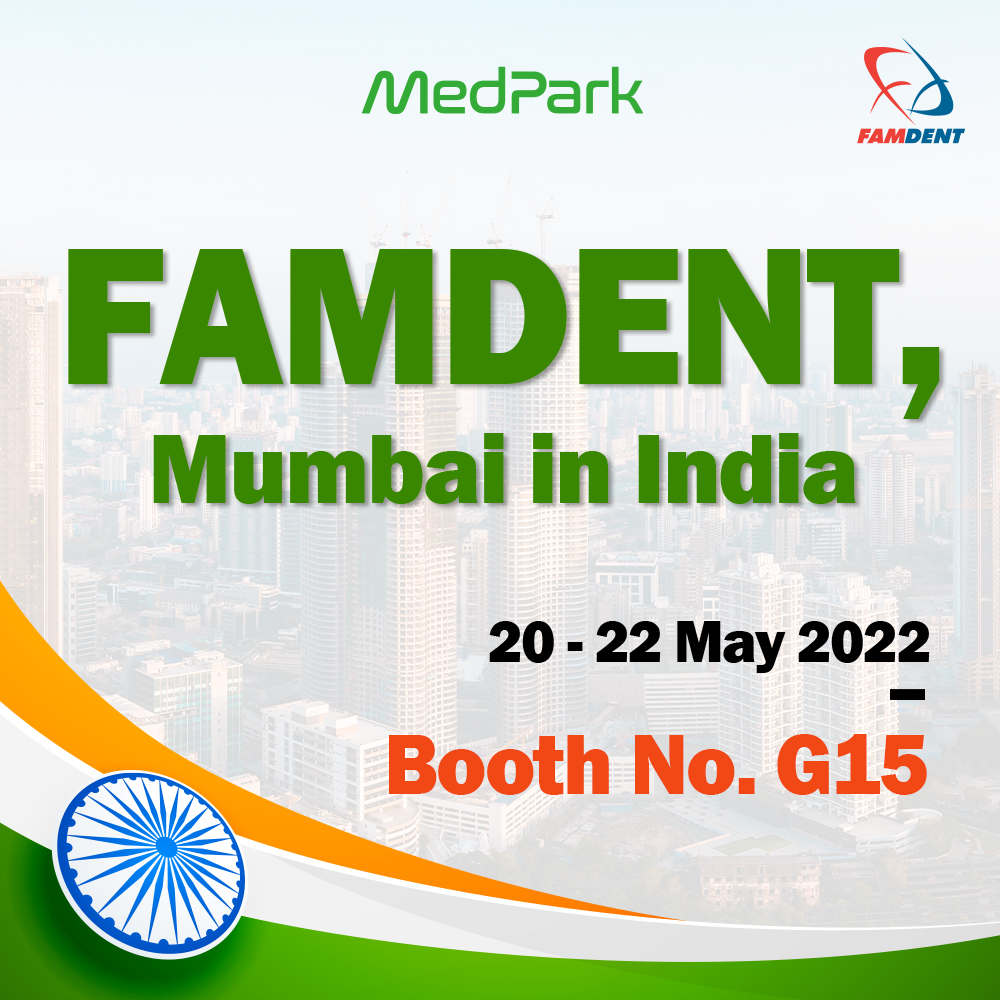 Welcome to Famdent Mumbai, 2022 for MedPark.
We hereby invite you to visit our booth at Jio World Convention Center, Mumbai, India from May 20-22, 2022.
We, MedPark, are a comprehensive regenerative medicine company that supplies bone, tissue and skin regeneration solutions to the global medical market.
Starting with dental bone grafts and membranes, we are now supplying new concept bone grafts S1 with innovative technologies to all medical sectors as well as dentistry.
We look forward to meeting you at the exhibition and hope to establish a long-term relationship with you in the near future.
● Exhibition Center: Jio World Convention Center, Mumbai, India
● Booth and Hall Number: No. G15
● Date: May 20-22, 2022