Events
We inform you about MedPark participation in exhibitions, seminars, and news.
2022 대한신경외과학회, KNS
date

2022-09-30

Views

324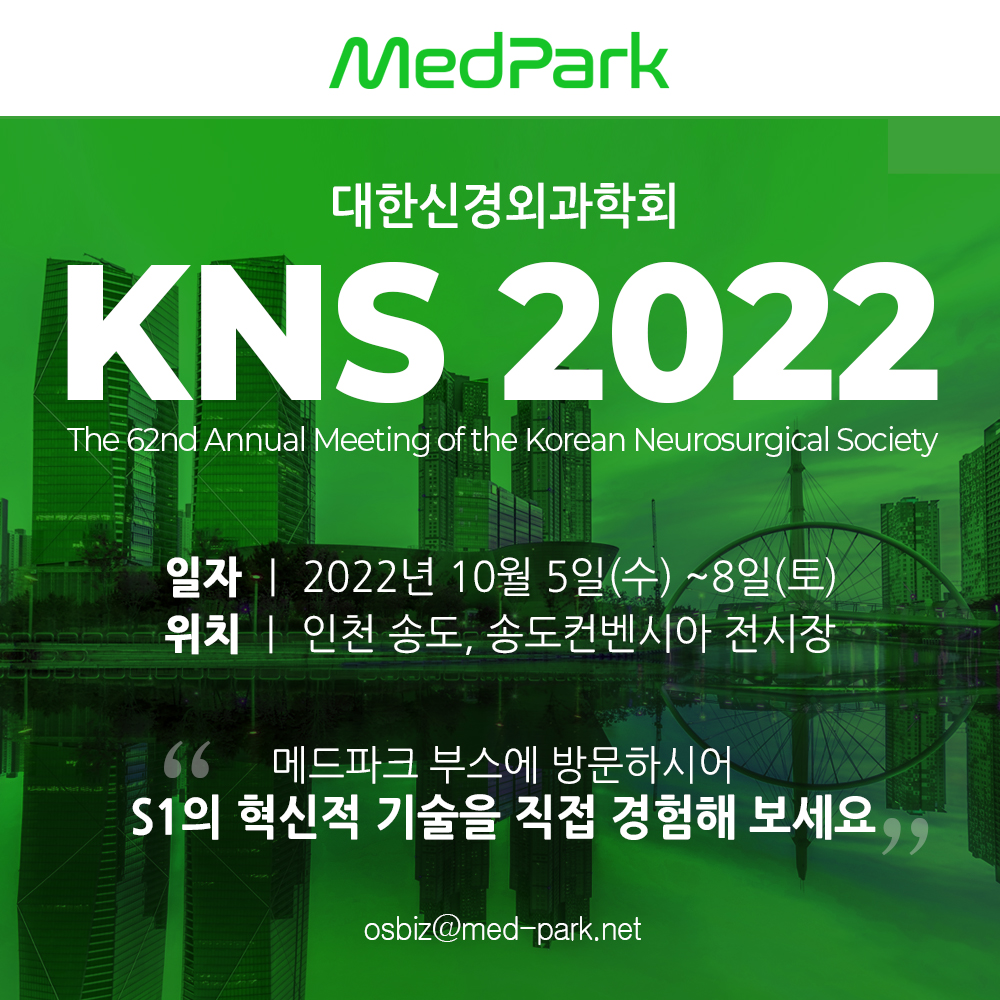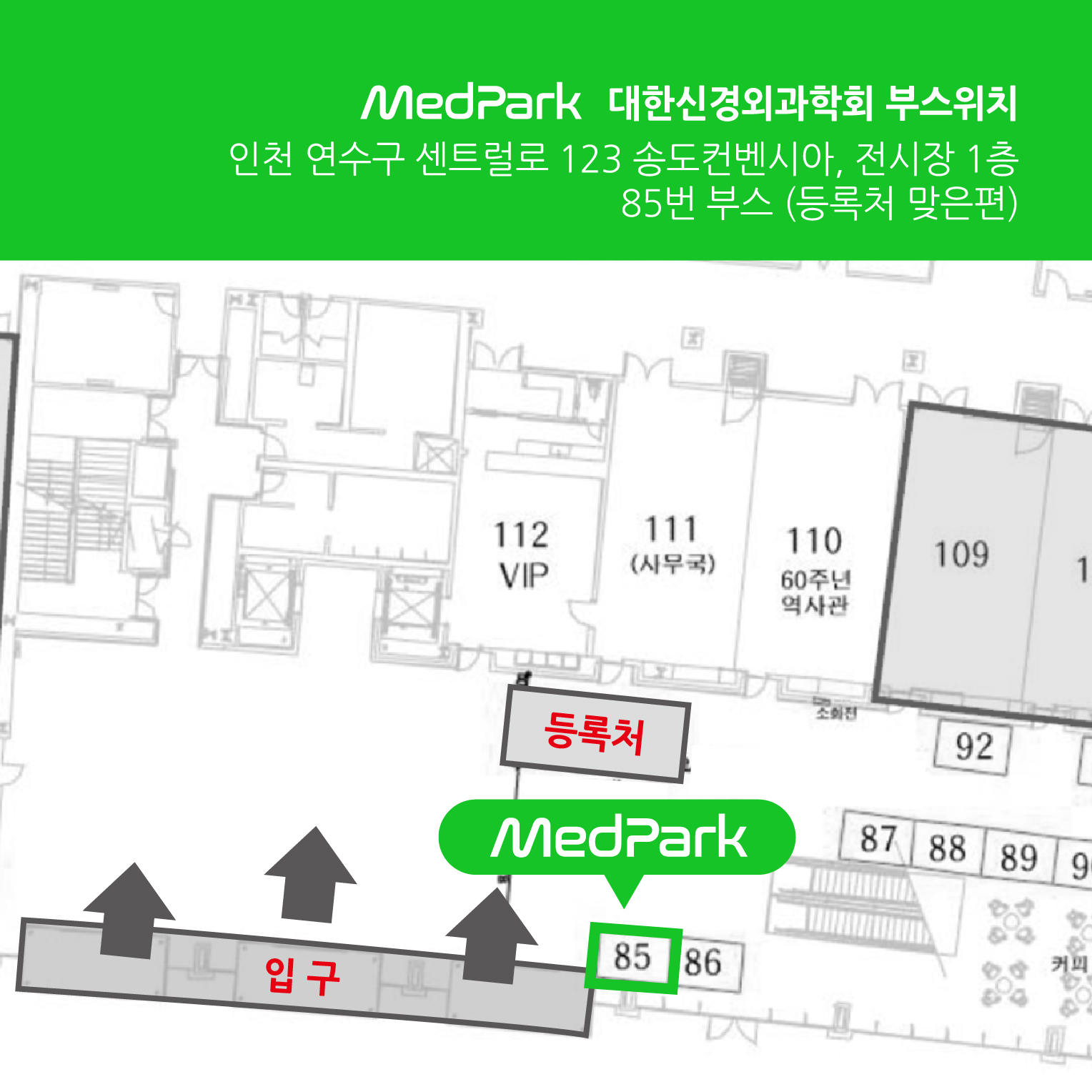 10월 5일~10월 8일 인천 송도컨벤시아에서 개최되는
KNS 2022에서 메드파크를 만나보실 수 있습니다! 부스를 방문하시어
S1, 그리고 메드파크의 혁신적 기술을 직접 경험해보세요! 많은 관심 부탁드립니다!
Regenerative Solution Provider, MedPark at KNS 2022
The 62th Annual Meeting of the Korean Neurosurgery Society
Oct 5~ Oct 8, 2022 in SongDo, Korea!
#MedPark #S1 #biomaterials #provider #bonegraft #medical #regeneration #regen #collagen #membrane #allograft #manufacturer #korea #korean #regenerative #dentist #oral #메드파크 #골이식재 #뼈이식재 #생체재료