Events
We inform you about MedPark participation in exhibitions, seminars, and news.
2022 대한 정형 외과 학회
date

2022-09-30

Views

365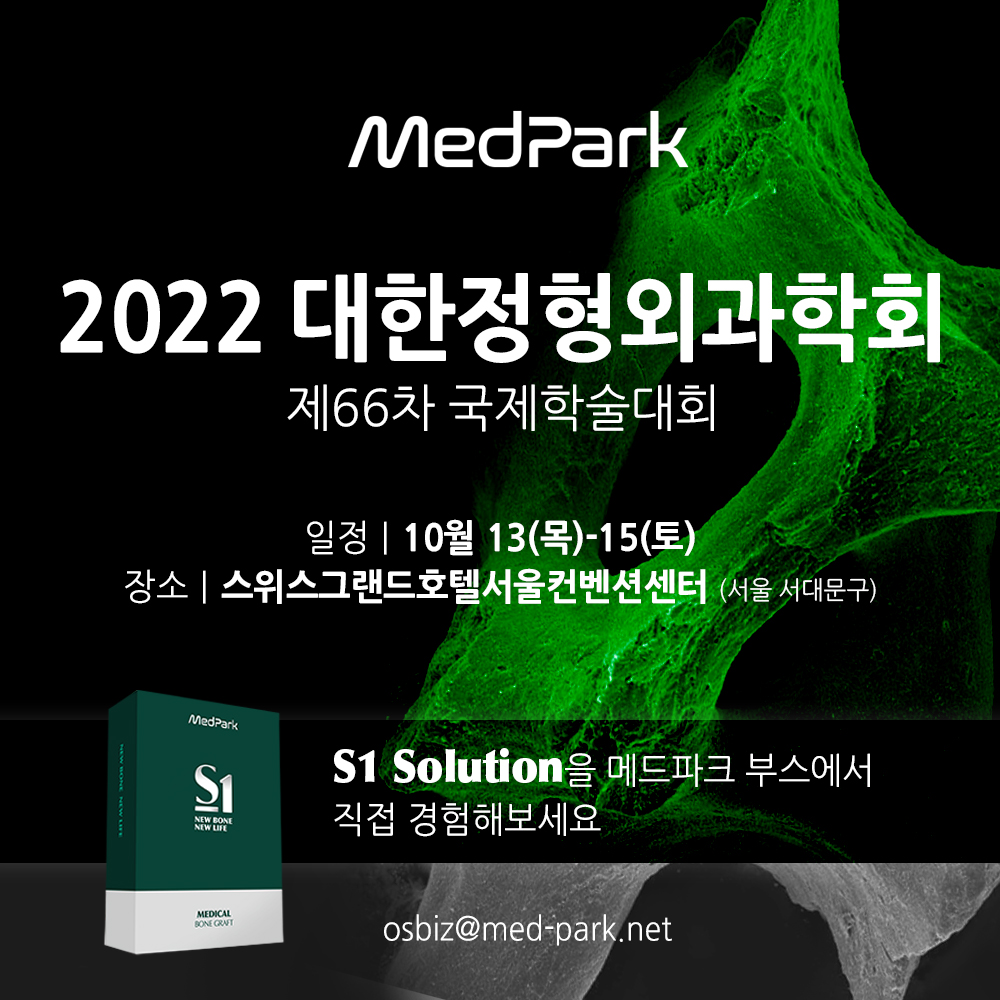 Medpark is participating in the Korean Society of Orthopedic Surgery!
Visit the Medpark booth from October 13th (Thu) to 15th (Sat), 2022 and experience S1 Solutiond firsthand.
If you want to know more information about S1, feel free to contact us by e-mail!
See you at the Korean Society of Orthopedics!
[2022 Korean School of Orthopedic Surgery]
· Date : October 13 (Thu) ~ 15 (Sat), 2022
· Venue: Swiss Grand Hotel Seoul Convention Center (Seodaemun-gu, Seoul)
· Booth number: 72, 73 (1st floor, exhibition hall)