PR News
We inform you about MedPark participation in exhibitions, seminars, and news.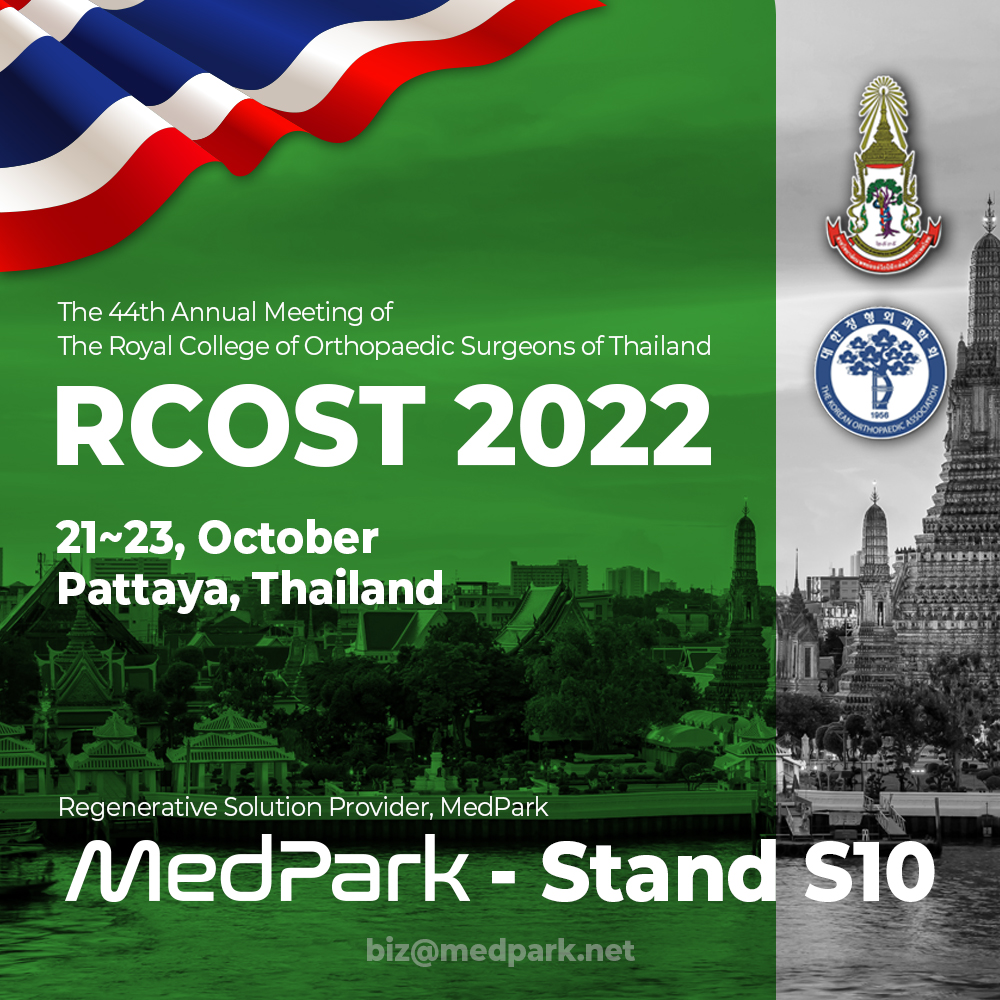 Welcome to RCOST 2022 for MedPark!

RCOST 2022 (Thailand)
The Royal College of Orthopaedic Surgeons of Thailand

ㅁ Date : 21~23, October, 2022
ㅁ Venue : Pattaya Exhibition And Convention Hall, Pattaya, Thailand
ㅁ MedPark Stand : No. S10

If you want to know more information about our Stand or S1 Medical, please feel free to contact us by E-mail or comment!
See you soon in Pattaya!