Events
We inform you about MedPark participation in exhibitions, seminars, and news.
GTIDEC 2023 in Taipei
date

2023-02-23

Views

631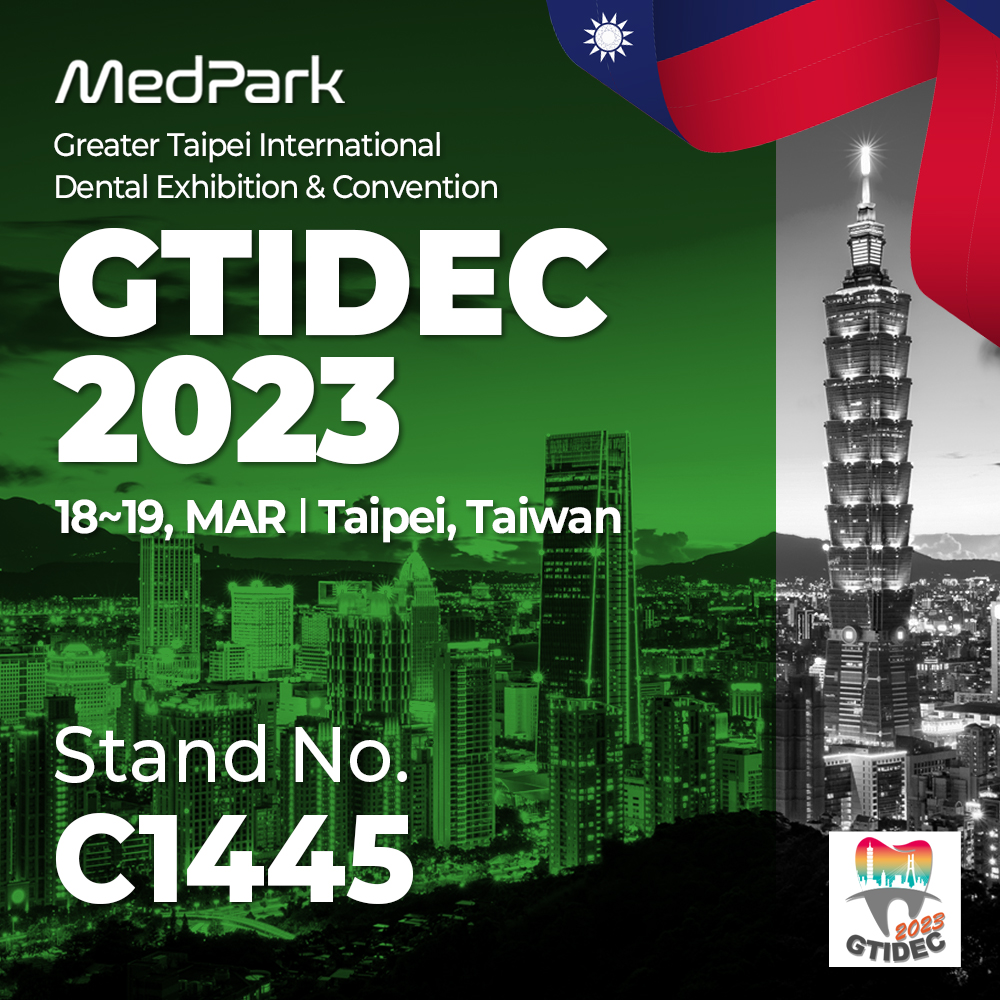 Welcome to GTIDEC 2023 for MedPark!
Taipei International Dental Exhibition GTIDEC 2023, where dentists from all over the country gather, will be held.
ㅁ Date : 18-19, March 2023
ㅁ Venue : TWTC & TICC (Taipei International Convention Center)
ㅁ MedPark Stand : NO.C1445
If you have any questions about our products including s1,
please email or Please feel free to contact us in the comments .
-
哈嘍,臺灣牙科界的各位朋友們,MedPark即將與大家再度見面了。
在櫻花爛漫的3月,我們將攜新品 'S1' 亮相大臺北國際牙材展,歡迎大家蒞臨我們的攤位交流和體驗!
ㅁ時間 : 2023年3月18~19日(星期六、日)

ㅁ地點: 世貿一館A區、D區(臺北市信義區信義路五段5號)
ㅁ攤位號:NO. C1445