Events
We inform you about MedPark participation in exhibitions, seminars, and news.
IDS 2023 in Cologne
date

2023-02-24

Views

860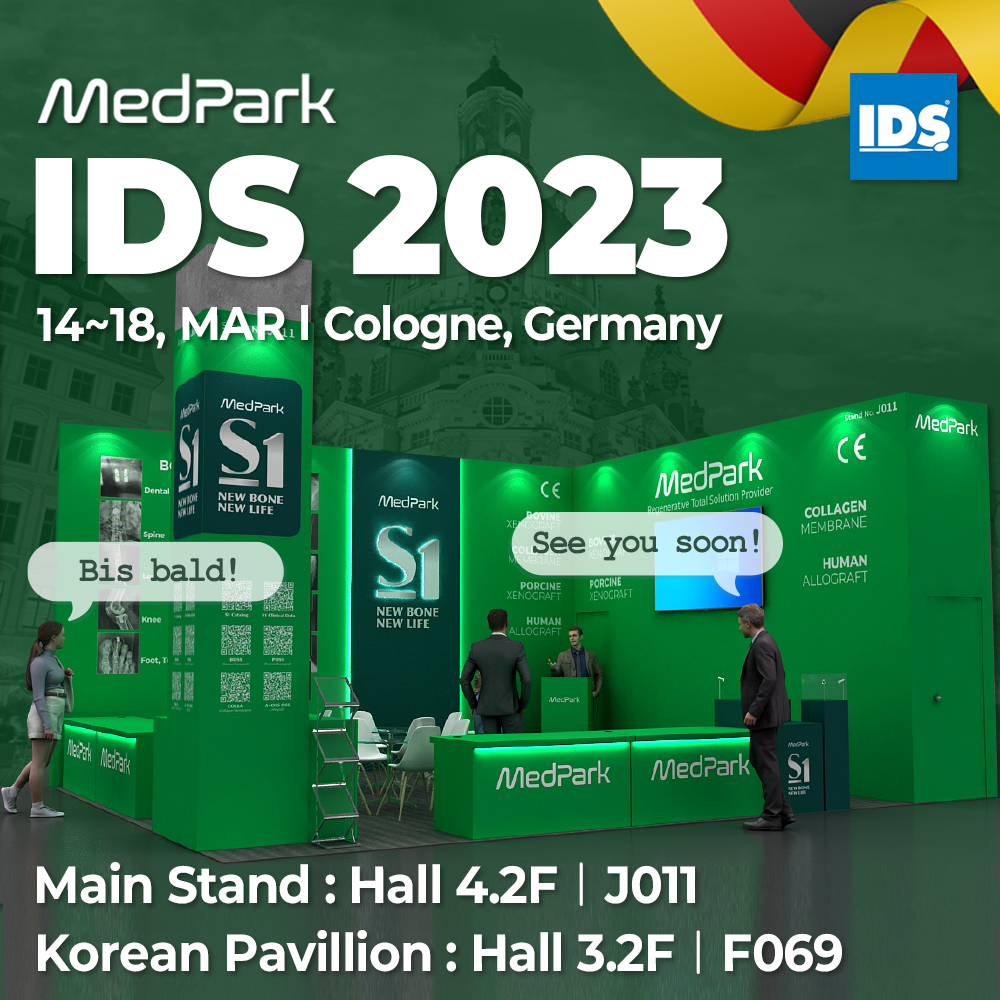 Welcome to IDS 2023 for MedPark!
IDS 2023, a leading global trade fair for dental communities that guarantees
sustainable success as a platform for innovation and market trends, will be held.
There is also a seminar prepared, so please pay a lot of attention.
ㅁ Date : 14~18, MAR, 2023
ㅁ Venue : Koelenmesse Gmbh, Cologne

ㅁ Main Stand : Hall 4.2F, J011

ㅁ Korean Pavillion : Hall 3.2F, F069
If you have more information about the seminar and our products,
including S1 products, please feel free to email or contact us and we'll help you.