Events
We inform you about MedPark participation in exhibitions, seminars, and news.
IDEX 2023
date

2023-04-27

Views

102
On May 25th (Thu) to 28th (Sun), MedPark booth will be held in IDEX 2023, Türkiye.
Don't miss the opportunity to attend a free lecture
by Dr. Ali Ebrahim(Bahrain), the world's leading speaker.
At the same time as SIDEX event in Korea,
IDEX Türkiye is also prepared with large scale,
we are sure many global KOLs will visit to MedPark.
Visit the MedPark booth to experience "S1 Total-Solution" for yourself.
Please feel free to contact us for more information on S1.
Pre-register the Ali Ebrahim Lecture link ▼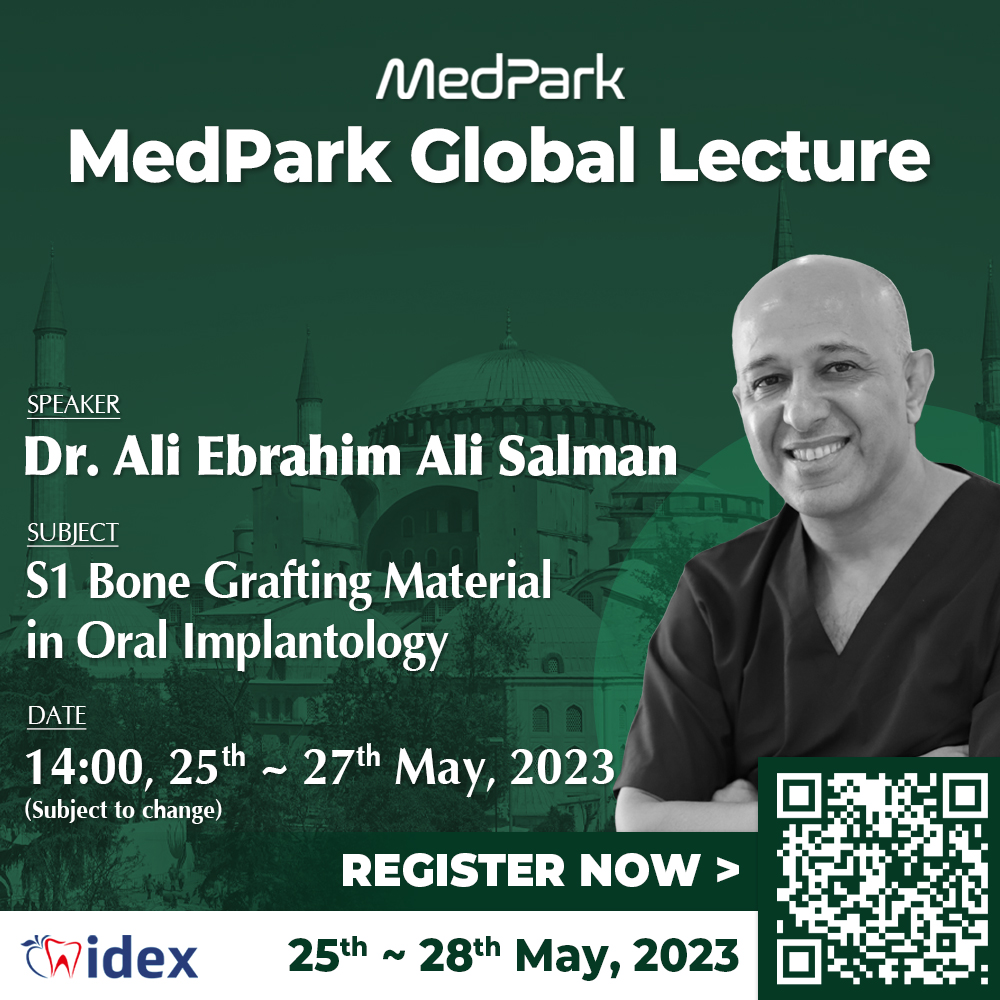 Pre-register the Ali Ebrahim Lecture through the QR code !
Venue : Istanbul Expo Center, Turkiye
See you at IDEX 2023!