News Release
This is a press release from MedPark.
Mayor Park Hyung-joon pays attention to the potential of promising companies in "MedPark"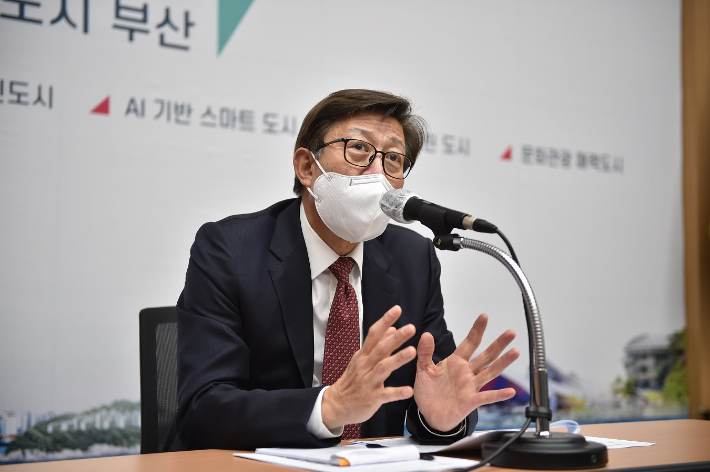 박형준 부산시장이 8일 기술을 기반으로 성장하고 있는 유망 중소기업을 방문해 관련 분야 정책을 점검하고 기업 관계자와 소통에 나섰다.
박 시장은 이날 첫 방문지로 국내 최초 골이식재 제조 기술을 보유한 ㈜메드파크를 찾았다.

메드파크는 2010년 1인 기업으로 시작해 현재 직원 수가 65명에 이르기까지 기술력을 바탕으로 꾸준히 성장해 온 부산의 대표적인 의료바이오 전문기업이다.

2019년 부산시 '히든챔피언', 올해 부산시 '고용우수기업'으로 선정됐다. 올해 중소벤처기업부 '아기유니콘 200 육성사업' 전국 60개 사 중 한 곳으로 선정돼 성장 가능성에서 크게 주목받고 있다.
박 시장은 "부산은 의료바이오 산업적인 부분에서 성장이 더뎠던 점이 있다"며, "앞으로 메드파크와 같은 혁신기술 기반 성장 유망기업을 집중 육성하고 협력관계를 확대해 의료바이오 산업 생태계가 활성화될 수 있도록 하겠다"고 말했다.

이어 박 시장은 표면처리에 사용되는 정밀화학약품을 제조하는 전문기업인 유니스 주식회사를 방문했다.

유니스는 올해 중소벤처기업부 'Pre-챔프기업'과 '수출스타기업'으로 선정되는 등 관련 분야에서 기술력을 인정받고 있다. 2018년 신사옥 준공에 이어 올해 말 2공장, 3공장 준공을 앞두고 있는 등 미래 성장 기반을 구축하기 위해 과감한 투자를 진행 중이다.

박 시장은 "신소재 개발, 소재의 친환경화 등으로 소재 가공기술인 뿌리산업도 변화가 필요한 시점"이라며, "시장을 선점하기 위해 연구개발과 투자를 아끼지 않는 기업의 우수사례를 발굴해 뿌리산업 정책에 반영해 나가겠다"고 밝혔다.
기사 링크 : https://www.nocutnews.co.kr/news/5621738